Latest Single by Ace Champion "Good Buffalo"
Ancient Native Flute & Drums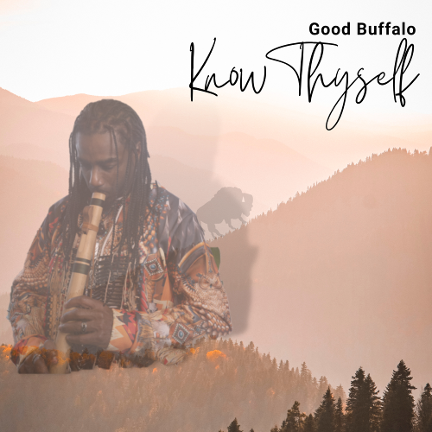 Ace Champion-A.K.A. "Good Buffalo" is a Ancient Native Tree Flute musician who also plays a variety of drums like the relaxing Handpand, the Djembe and Steal Tongue Drum which can put your mind in a relaxing, meditative state to promote natural detox and full body relaxation. These ancient instruments tone to 432 hz. Sit/lay, back and feel the vibration & calming, meditative sounds of the Ancient Native Flutes that will relax, inspire and help clear any negative energy from the mind/body. Good Buffalo will be sharing his love and passion directly from his soul through the instrument played. There is no script nor cover just mind, body, and spirt.
the sound vibration it creates is connected to certain parts of your body that can promote self-repair on a cellular level.
Concert @ the historical Tarlton Theatre in Downtown Green Bay
Theme: "Know ThySelf" by Ace Champion A.K.A. "Good Buffalo!

The Tarlton Theatre is proud to present Ace Champion "Good Buffalo" to our historic stage for an intimate sound therapy concert of Ancient Native Flute, handpan drum, and other relaxing sources of sound!

Come celebrate the launch of a new passion for Ace Champion as a meditative flute musician! The concert will be recorded live for an upcoming Good Buffalo music video. Sit back to the relaxing, meditative sounds of various flutes, handpan drum, and other instruments which will relax and inspire.
We also offer Psycho Acoustic Therapy Full Sound Experience for an area of self healing frequencies.
A Channel to sooth the mind, body & Soul through Payco Acoustic Therapy. This method of medicine has been used for thousands of years and is still used till this day. We tune our instruments to 432 hz which helps promote and stimulate the bodies natural cells to promote self repair.
Give Like A. Champion "Sound Therapy Fundraising & Charity Events using ancient tools to help heal the mind, body & soul.
© Copyright Chef Ace Champion