Personal In-Home Cooking Classes Recent cooking class with
GB Packers
Matt Flynn &
AJ Hawk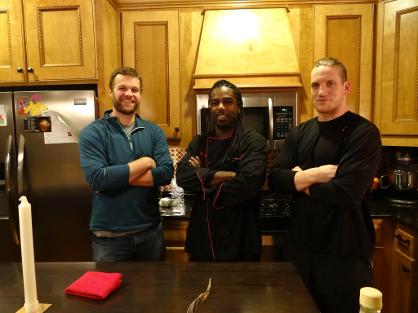 Whether you are looking to start from scratch and learn basics or simply want to expand your repertoire, Chef Champion will develop a personal cooking class to suit your exact culinary needs. You can even include your friends, family, or even your co-workers. Chef Champion will take the time to understand what you wish to concentrate on, and put together a customized menu that utilizes new and exciting techniques.
You may choose from his existing Infusion Style Menus of a variety of cuisine such as Creole, Italian, Sushi, Jamaican, French, Louisiana Soul Food and more.. Chef Champion does all the grocery shopping and cooking class preparation. All you have to do is show up with an appetite for good food and education. Your personal cooking class will take place in the comfort of your home or workplace. Personalized attention guarantees you will learn the cooking skills you desire, and get all of your age-old questions answered. When you're finished, leave the dishes and cleanup to him. You and your guests also get all of the recipes created that night. Videos of the demos may be available upon request. Schedule your Champion Experience today!
Corporate Team Building Recent "Chopped" themed competition @ Mona Rose Winery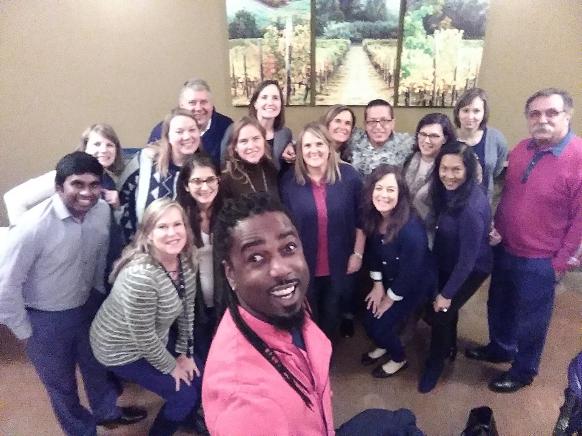 Whether your goal is to inspire creativity in a fun environment with colleagues or network & socialize outside the confines of the boardroom, the Chef Champion is here to help build your team of Champions.
Chef Champion will customize your special occasion to create an interactive, educational, and purely entertaining experience.
In this
casual
and
fun
event guests will
work together
to create a delicious multicourse meal while
learning the secrets to a new cuisine
, all with expert guidance.
We invite you to think outside the box with us, and let the creative juices flow from the prep table to the dinner table.
Channel the inner-foodie you didn't think you had in you! Develop relationships and camaraderie with co-workers and friends in a comfortable setting which will inspire continued success in your day-to-day work environment
Once the cooking is finished everyone is invited to sit down, relax, and enjoy their culinary creations. Each guest will leave with newfound culinary abilities, a satisfied belly, and memories of a great time in the company of new and old friends. And the rest is culinary history! Classes are held in the Green Bay area.
Public Cooking Classes Recent cooking with wine @Mona Rose Winery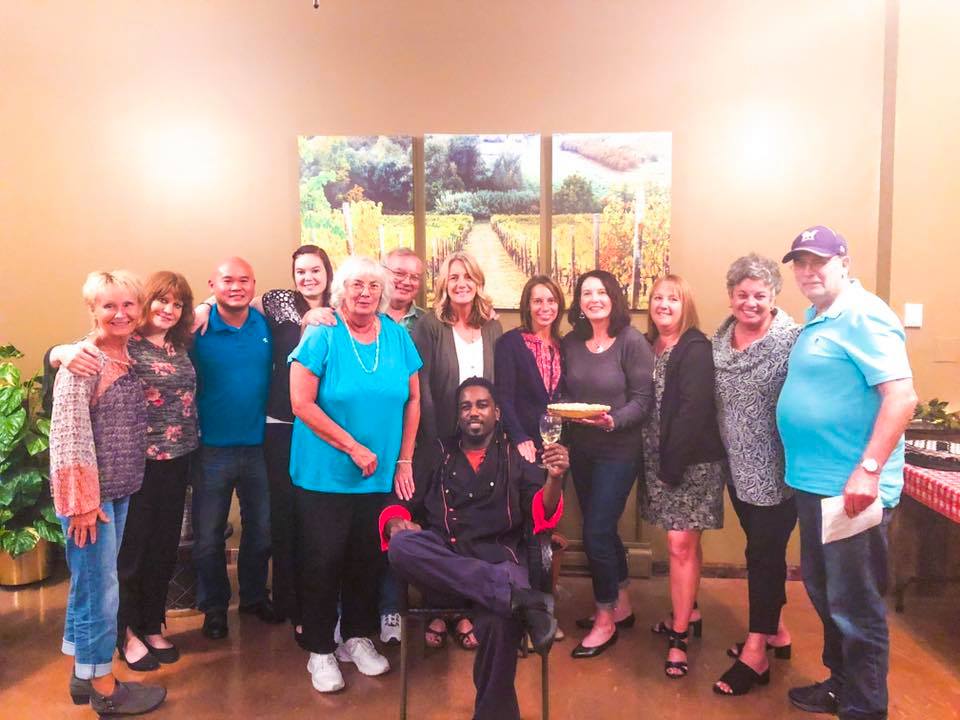 Is there anything as fine as a well-cooked meal accompanied by a glass of wine? Skilled in all types of cuisine, and specializing in Creole/Cajun cuisine, Chef Champion will guide you through an unforgettable upscale culinary experience. While this cooking class will be interactive and informative, it is not "hands-on" cooking class. Champion's motto is: "One should sit back, relax, and enjoy a glass of wine while they see, smell, and taste how its supposed to be done". Each guest will have their own recipe to follow along with and be able to ask questions ask questions. Oh and of course you get to taste all recipes presented in that class. This is a perfect girls' night out or couples date night. Spend quality time together dining and sipping with friends and family while your learn the art of culinary cuisine. Champion Teaches at several locations in the Northeastern Wisconsin region. Find a class near you on my events page.
All classes require pre-registration and payment. Cash, Check and Major Credit Cards accepted. Reservations will be accepted until class fills or 48 hours before class start whichever occurs first. All classes may be subject to cancellation or rescheduling by Mrs. Dornberg's (minimum of 48 hours in advance of class start).
CANCELLATION POLICY: Full payment for classes is required at time of reservation. We understand that life happens, and emergencies do occur. However, we also have a commitment to all our students, and there is a great deal of preparation and scheduling that goes into creating and executing each class. Therefore, all cooking classes are NON-REFUNDABLE, much like a sporting event or theater ticket, but can be rescheduled if cancellation is made 72 hours or more prior to class. If you are unable to attend a class, we encourage you to send someone in your place. In this case, please notify us of the participant change.
© Copyright Chef Ace Champion