19 - Time Award Winning Chef
Chef Champion takes pride in competition especially when it helps raise money. Through these events like this Champion has raised over $30,000 for local charities. Being a born Champion competing is in his blood. He states "Competing is a way for me to keep in food shape of speak. It lets me know I am keeping up with the competition."Ace has added all of his Award Winning Dishes to his menu for you to choose at your next Champion Experience.
Water.Org
Promo Video Production contest. March 2019
We competed against film makers in the Northeastern Wisconsin area to create a promo video to show the importance of water.
We are proud to say we took First Place with honor In both judges and peoples choice. This means alot to me as this is my first production award. Its also my zodiac sign as I am an Aquarius A.K.A. The Water Bearer.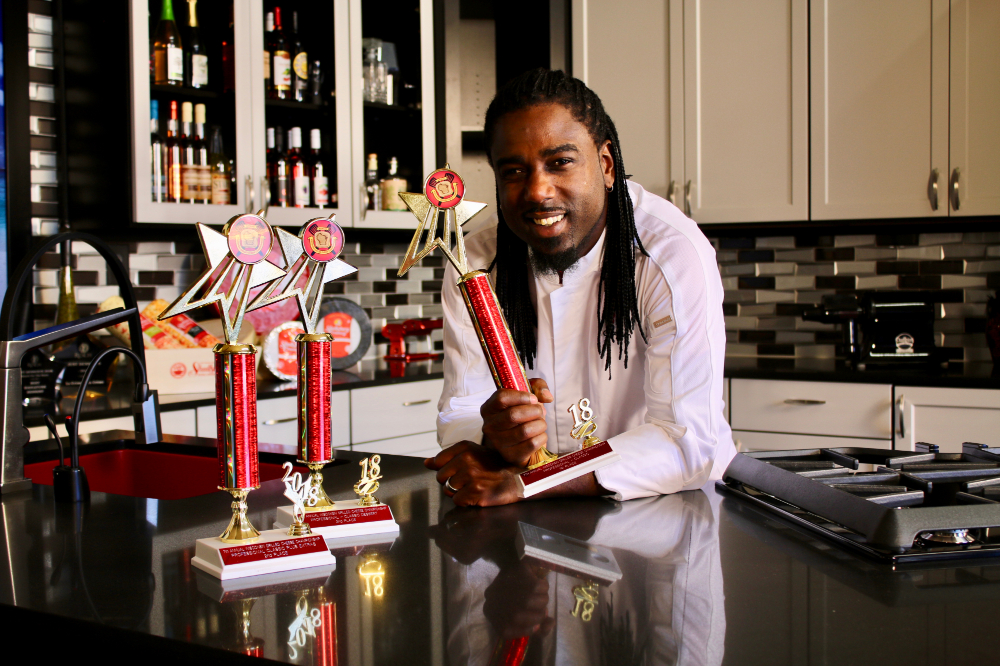 7th Annual National Grilled Cheese Championship 2018
A competition in Wisconsin the land of cheese with over 90 contestants, amitour and perfecsional. We won 3 of 4. Read More
Classic Heat - First Place - Champion-Cajun Bourbon Barrel Cracked Black Pepper Grilled Cheese with Cajun Infused Butter
Classic plus extra ingredients - 2nd Place - Smokehouse Mac N Cheese Grilled Cheese with Infused Italian Butter
Classic dessert 2nd Place - Apple Pie Stuffed Grilled Cheese-Vanilla Butter topped with 10 Year Old Brandy Caramel Sauce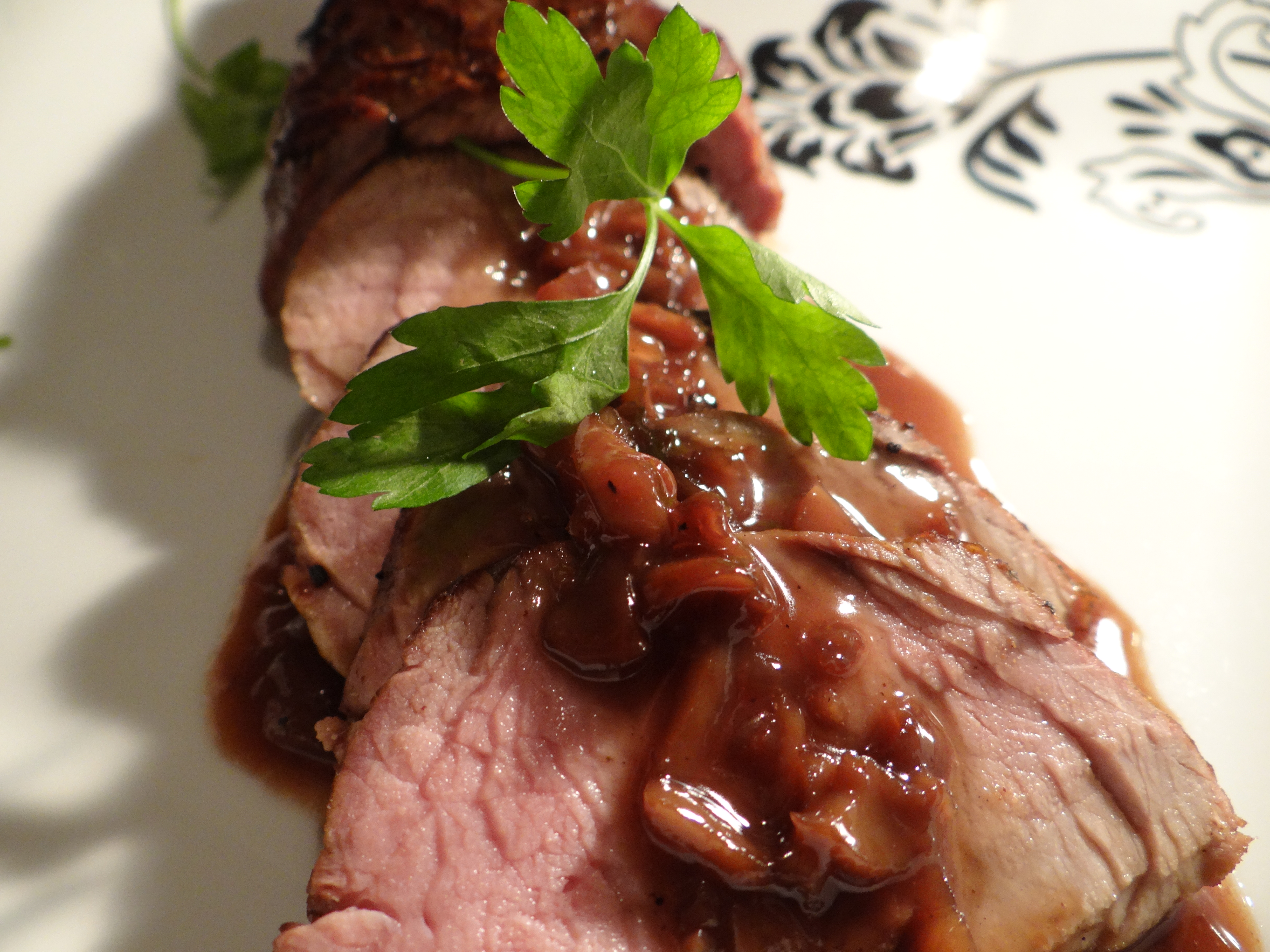 Double Award Winning Dish "Creole Pan-Seared Pork Tenderloin with Mushroom Port Wine Butter Sauce
This was a competition among 5 states in the Midwest. There were hundreds of entrees, but only the top 10 would make it to the final voting round. I represented Wisconsin.
The contest was geared toward making the best Pork Recipe of the year. The first award I won was the "
Top 10
". The second award I won was "
Grand Prize
" which was best over all.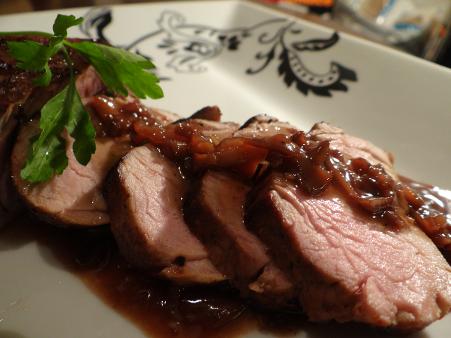 Wisconsin Pork Association Cooking Competition in Wisconsin Dells-2016
This was a competition open to Wisconsin restaurants and chefs. There were many entries but they only picked the top 10 to compete head to head at the Kalahari Resorts in the Wisconsin Dells. We were 1 of the few picked to compete. We humbly walked way with "The Peoples Choice Awards" over 500 guest.
Top 10
People Choice Award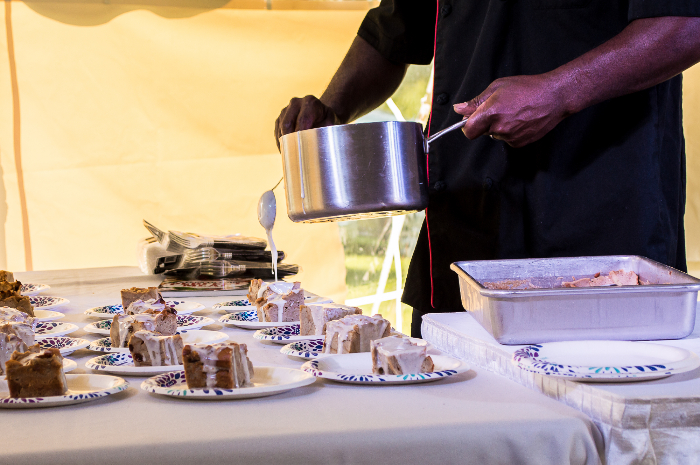 Reach
Counseling-
Just Deserts
Competition-
WI 2012
Triple Award Winning Dessert -
New Orleans Style Bread Pudding with Whiskey Sauce
"
This competition is for the Best Desert. There were over 400 attending that night. The
competition
was open to local
restaurants
and chefs. There
narrowed
it down to the top 12 were we all had to come together and compete head to head to see who had the best deserts of the night.
3 Awards won
"Top 12"

. The second award was for

"

Best International"

"Creme Dela Creme"

"Best Over All"

!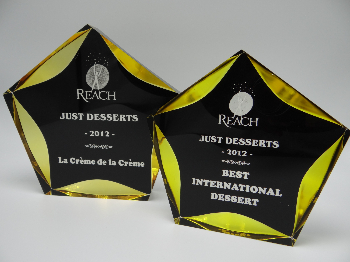 2nd Annual Good Food Awards with the Children's Museum-Green Bay WI-2013
This was a competition among the top restaurants and chefs in the area to raise money for kids programing in downtown Green Bay. There were many who entered but only the top 8 were picked. All the chefs had there adult sue chefs I came prepared with my 2 sons 11 & 13 and a pair of kids 11 & 12. We smoked the competition as it was unanimous.
Read article in Milwaukee Journal Sentinel !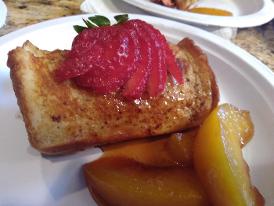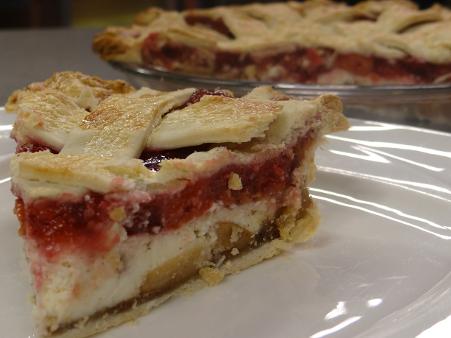 Reach Counseling Just Deserts Competition-Wisconsin-2015
This was a compitition to raise money for reach counseling which helps battered and abused women. They picked the top 8 of the best bakeries and pastry chefs in the area. We got picked for the top 8 and competition head to head.
Won 2 Awards
Top 8
Best Signature Desert Apple Cherry Cream Pie with Caramel Moscato Rum Sauce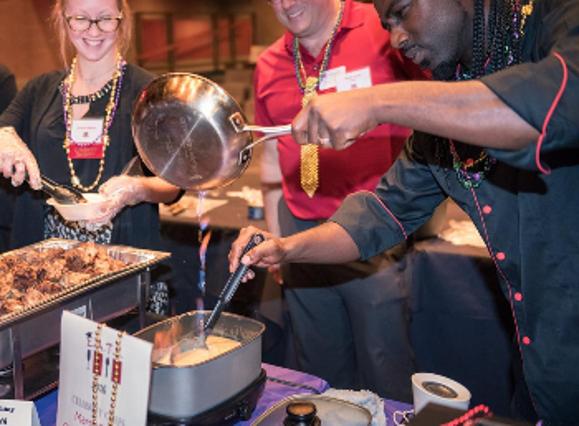 E.A.T. Fundraiser Competition for Scholarships-UW Fox Valley 2016
This was a competitions amongst celebrity chefs in the area. This was a fun night to help raise money for those in need of scholarships. This is one of the many charity events I compete in to help reaise money for a number of calls. Please donate to a local cause.
Award Winner
Top Chef Winner- Chocolate Bread Pudding with a Butterscotch Whiskey Cream Sauce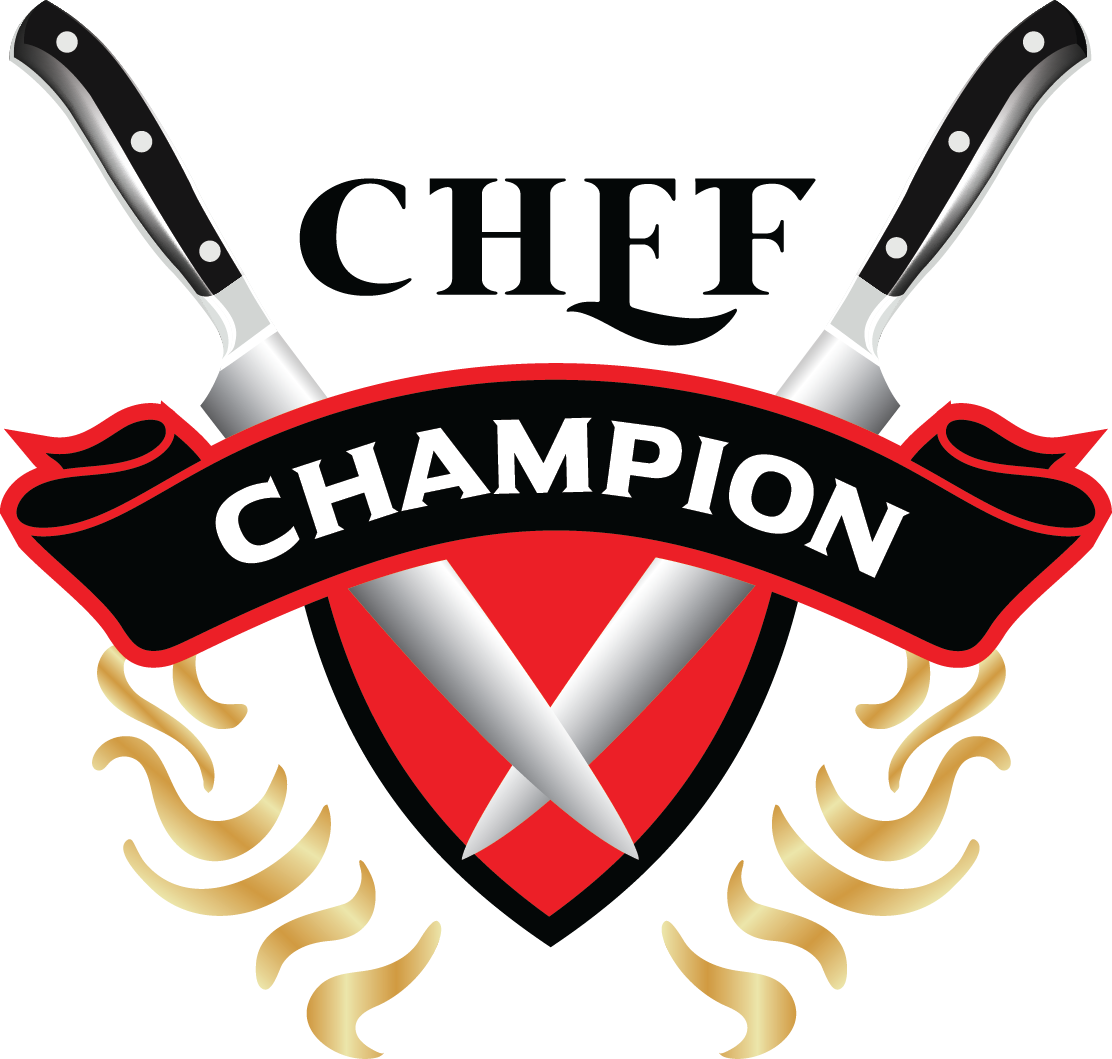 © Copyright Chef Ace Champion