Champions Ambassador Partners
On this page you will find partners of Chef Ace Champion where you will find the latest articles and recipe contributors for national and global magazines, brands and more

"It's inspiring to me. I enjoy seeing 8, 9 and 10-year-olds really getting down and dirty in the kitchen," said Champion. "I was really impressed with their creativity. Presentation is a part of it." Read More!

Green Bay chef Ace Champion overcame bumps to find his niche

If you like to cook and you live in the Green Bay area, you might have heard of him. Champion, who lives in De Pere, is an independent cooking instructor. His classes and demonstrations, which take place mostly at cookware stores and local wineries, are peppered with his own brand of motivational encouragement.
"Always visualize — visualize yourself in the kitchen," he tells class members. "Once you have the recipe, rehearse in your mind, step-by-step, exactly what you'll be doing." Click Here to read full Story!
6 Cheese Creole Crab Dip in the Louisiana Cooking Magazine In Louisiana, almost anything gives us an excuse to throw a party. And with a crowd to feed, dips are an easy, delicious treat for hungry guests. Reader and Chef Ace Champion sent us this recipe for Creole Crab Dip that makes entertaining a no-brainer. Standard Creole seasonings like Old Bay and shallots highlight the crab-meat in this dish. Put it together a day in advance, and pop it in the oven as party-goers arrive for a creamy, delectable Louisiana classic that is sure to impress Click Here For the Recipe............
Louisiana Chef Brings A Taste of New Orleans to Wisconsin In 2002, Ace Champion was struggling to make a name for himself as a chef in Louisiana. So he moved to Green Bay, Wisconsin, where he figured he might stand out for his Cajun/Creole cooking. He did, and then some. His arrival in the Badger State was a cultural Shock-for his new neighbors. Champion, an African American, says at the time the only well-known blacks in the area were doctors and Green Bay Packer football players. Read More
The Hype Magazine and Hype TV announce cooking series 'Cook Like A. Champion' with Chef Champion. The Hype Magazine and Hype TV are happy to announce the addition of Award-Winning Chef Champion and his "Cook Like A. Champion" cooking show series to their online and streaming television lineup. Read More
Cuisine Noir is a multicultural food magazine covering all of the latest food trends from wineries to restaurants. Check out some of my articles, recipes and more.
Read More!
I also Contribute videos. Click here for videos!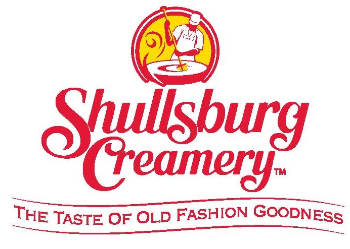 Authentic Recipes using Slap Ya Mama Cajun Products
We are excited to have award-winning Chef Ace Champion as our very first Slap Ya Mama Featured Chef and we are looking forward to all of the wonderful recipes Chef Champion will create using our Slap Ya Mama products. Such as the Creole Green Beans recipe at the end of this post.

Chef Champion is originally from the great state of Louisiana and he knows a thing or two about Cajun and Creole cooking. He has over 18 years of culinary experience ranging from Certified Meat Cutter, Executive Chef, Event Coordinator, Personal Chef, as well as Cooking Class Instructor. Click Here For Full Cajun Recipes.....
Seafood Stuffed Potato with a Creamy Crawfish Sauce This is the BEST stuffed potato you will ever eat! Stuffed with crawfish and shrimp then topped with a creamy sauce and more crawfish…you might fall in love with this Seafood Stuffed Potato. Mmmmm! Recipe by Chef Ace... read more
Chefman Small Kitchen Appliances
Champions unique style of cooking fuses cultures and ingredients to create flavors that can only be created by the hands of a Champion.
"I now understand my purpose in life, and that is to teach the world everything I can about food for the mind, body and soul. Good food, good time, good health...
the three goods that good food brings."
" Read More!
As seen on Cook Like A. Champion TV Show. Chef Champion Shows us how to cook one of his Cajun delicacies Deep Fried Frog Legs.
There was a nice crowd that gathered around Chef Ace Champion as he began his presentation at July's Cherry De-Lite Festival at Country Ovens in Forestville. It was hard to determine if the draw was for Champion or the dessert he planned to prepare – Cherry Cream Apple Pie with Moscato Caramel Rum Sauce.
Initially, all bets might have been on the pie, but it didn't take long for the easy-going Champion to win over the group with his own sweet and tangy demonstration. It's the same appeal reflected in the growth of his Chef Champion syndicated television series that has spread to nine stations in four states in a matter of months.
It's a culinary carnival show of sorts as the Louisiana-born Champion blends his Cajun-infused recipes with a little Wisconsin humor capped off by some pretty impressive carving skills
Champion Juicer is a supperier juicer next to others. I used this juicer on my tv cooking show Cook Like A. Champion Making some awesome desserts and cocktails.
The following are recipes by our friend, Chef "Ace" Champion, using our vodka. Check them out for a different twist on your favorite vodka. For more of his
healthy recipes
, visit his website.
Bananas Foster Recipe In Black Foodie Magazine
Bananas Fosteris a classic New Orleans dish with a bit of a showmanship quality, plus it's a fun dessert people can do both at a restaurant and at home. It's a really simple recipe, but it tastes great and combines classics flavor. When you think of New Orleans desserts, what do you think of? Pecan pie, bread pudding, but as far as flaming desserts go, Bananas Foster is where it's at. For more info click here...........
Champion Ambassadors/Magazines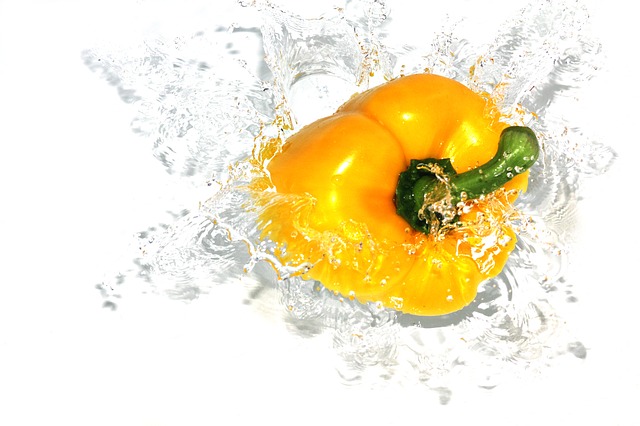 Chef Champion Partners with some of the top local and national magazines and online distriters sharing some of this signature recipes based on their products. Feel free to browse each link for recipes videos and more.
© Copyright Chef Ace Champion